Design Sprints
A design sprint is a five-step process that uses design thinking with the aim of reducing the risk when bringing a new product or service to market.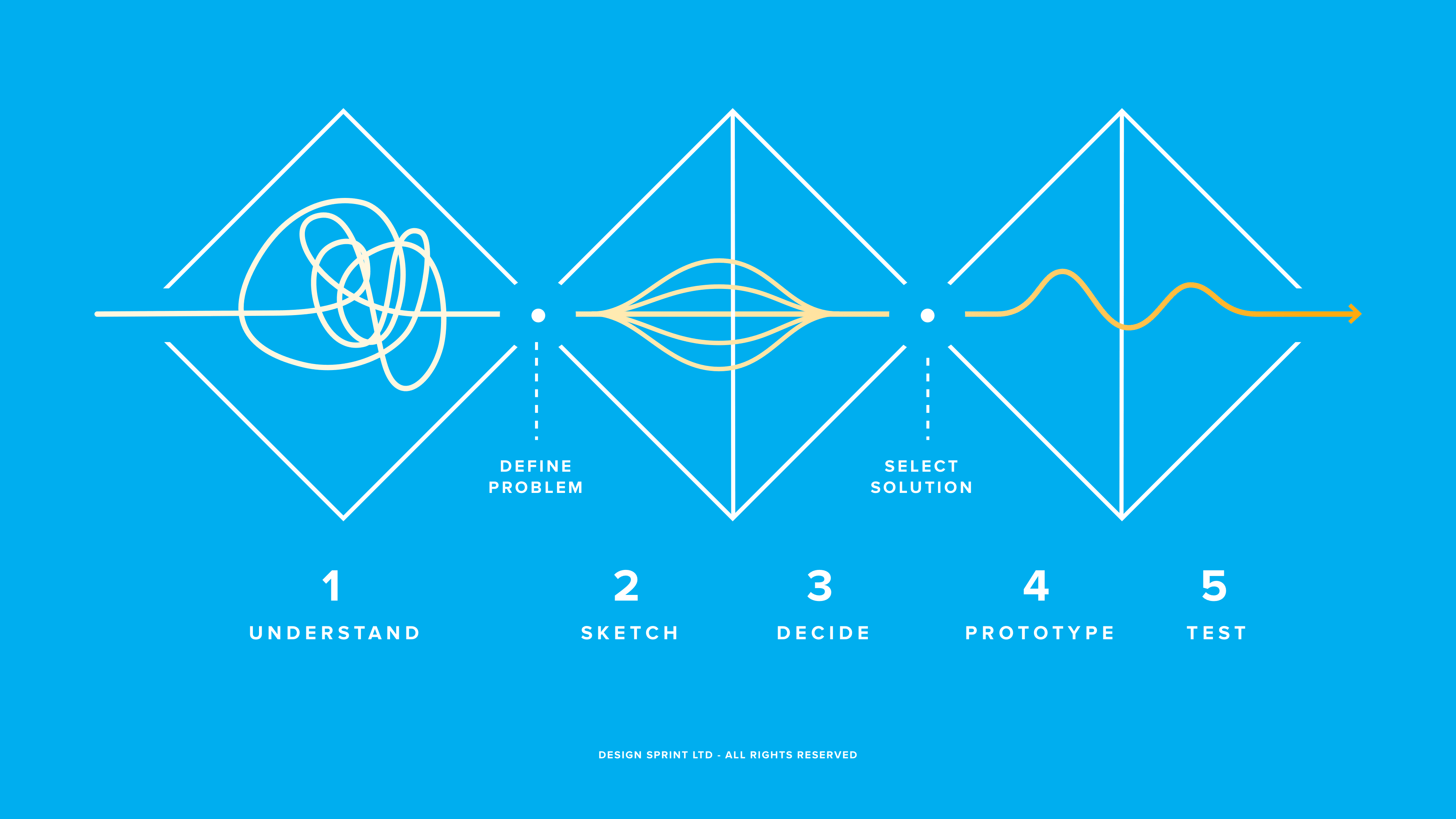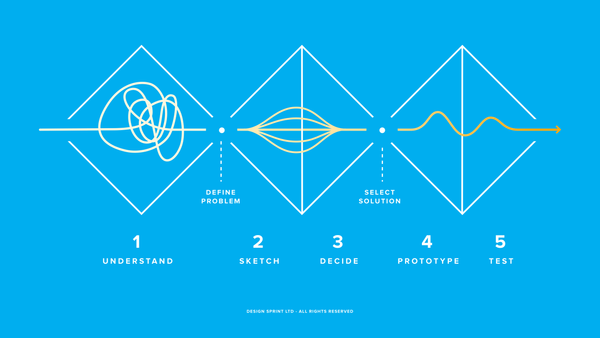 A Guide to Design Sprints: How to Boost Productivity and Get More Out of Your Team
A design sprint is a five-step process that utilizes design thinking with the goal of decreasing risk while introducing a new product, service, or feature to the market. This may be done in order to improve the customer experience.
It makes use of quick prototyping and usability testing in an effort to find solutions to strategic problems. This design method is very much like the sprints that are used in agile software development.
The participation of between four and seven persons is recommended, with those individuals including a decision maker, designer, product manager, engineer, and a representative from each of the major business areas.

The Google Design Sprint Process Overview
The Google Design Sprint is a five-step process for cross-functional teams to brainstorm, define, and model new approaches to business issues. The sprint process was created by Jake Knapp while he was working at Google Ventures (GV).
The ideal number of people involved in a design sprint is four to seven, and they should include the following roles:
Facilitator: Leads the sprint team and keeps them on track.
Designer: Generates ideas and prototypes.
Decision maker: Approves or rejects proposals.
Product manager: Keeps track of progress and manages stakeholders.
Engineer: Builds prototypes and integrates them with existing systems.
Someone from core business departments: Provides domain expertise.
The sprint process begins with a problem that needs to be solved. The team then comes up with potential solutions and prototypes them. These prototypes are then tested with users to get feedback. Based on the feedback, the team decides which solution to implement. Finally, the solution is integrated into the existing system.
Design sprints are a powerful tool for product teams because they allow you to quickly test ideas and get feedback from users. This guide has provided an overview of what design sprints are, who should be involved in them, and how they can help you achieve your business goals. If you're looking to boost productivity and get more out of your team, consider using design sprints in your next project.
Googles design sprints have 5 stages. The entire phase will require approximately 4 days to complete (about 6 hours). Like any good design process – it's possible. It's also highly recommended that you make a revision from the first sprint and then repeat two previous phases (if necessary). However, it may seem that the idea you're trying to create is getting nowhere near what you wanted it to be. What are the five stages of Googles development sprint? Sketches. Choose. Test. Tests.
What is a design sprint? What about Design Sprint 2.0?
The Design Sprint framework uses steps to help customers solve critical problems through prototyping and testing. Initially developed by Jake Knapp from Google Ventures. Knapp describes design sprints as an aggregation of "best hits" from business strategy, technology, psychology, behaviour science and many others. It all comes in five days for anyone to follow. The Design Sprint 2.0 has a 4-day version created by the Sprint team from dozens of sprints to find new ways to improve workout results in the future.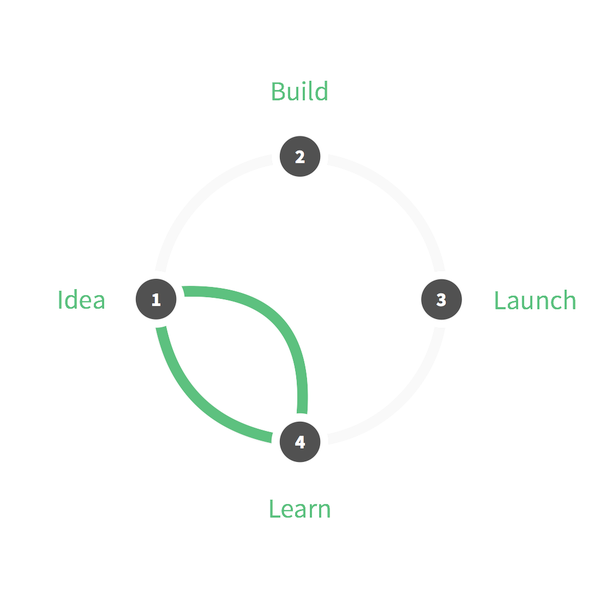 Step-by-step tasks for each day of the design sprint
Day One: Sprint Challenge
The first step is to come up with a problem that needs solving and define the sprint challenge. The team will need to agree on a goal for the sprint and what success looks like. This is usually done by the facilitator, who will also create a mood board to help get everyone on the same page.
Monday's structured discussions provide an opportunity to plan a sprint. You started at the end of the day. You will then design your map. After lunch you are asked to tell a group of experts what you know about your product or service. Then select the target. This is the first step to product discovery.
Day Two: Sketching Solutions
On day two, the team will start sketching out potential solutions to the sprint challenge. The aim is to come up with as many ideas as possible, no matter how crazy they may seem. Once again, the facilitator will help keep everyone focused and on track.
On Tuesday you will focus on solving your problem. This begins in inspiration: review of existing proposals to modify and increase. In the afternoon everyone will sketch and follows 4 stages centered around critical thinking and artistry. You will also start planning Fridays customer test with a target client list.
Day Three: Choosing a Solution
After generating a bunch of ideas, it's time to choose the best one to prototype. The team will need to agree on what features the prototype should have and how it should work. This is usually done by voting or consensus.
Your staff should be working on solutions for Monday morning. I like that, it is difficult too. There's nothing you can do without testing them out. There must be a plan to make them happen. The morning, you'll review each answer and choose the one that will best accomplish the goal. Then, at lunchtime, you can create a winning scene from your drawings and weave them into a storyboard – this is an incredibly detailed plan.
Day Four: Testing the Prototype
On day four, the team will test the prototype with real users. This is usually done by conducting interviews or usability tests. The aim is to get feedback on what works and what doesn't so that you can improve the design before launch.
Day Five: Launch!
After testing and refining the prototype, it's time to launch! On day five, the team will finalize all of the details and prepare for go-live. This includes creating a product roadmap, writing user stories, and setting up a development environment.
Every single day at Sprint is filled with various agenda items. It lists the most important steps for any task, as well as several facilitator tipping points. The outline of the Sprint book by Jake Knapp and the YouTube videos devoted to designing sprints is good.
If you've never researched Sprint, this Step-by-step plan may confuse you. This isn't one of these comprehensive guides for this complex procedure and so learn this before attempting an individual Sprint. The Design Sprint Master Class is the most comprehensive and effective preparation for preparing for a new design Sprint.
Set Workshop Expectations
If you've never facilitated a design sprint before, it's important to set the right expectations with your team. This means letting them know that the goal of the sprint is to generate ideas and get feedback, not to create a perfect solution. It's also important to explain that the process is meant to be fun and collaborative, not stressful.
Setting expectations is crucial for successful workshops and design sprints. What is the reason? Design Sprint fundamentally transforms how teams work and how collaborative work takes place. That's what makes it amazing and it makes it strange. Tell them the process feels a little uncomfortable, they'll have a feeling it'll take too long to lose a good idea to the point of failure. Acknowledge that they may experience emotional rollercoaster ranging from "that's amazing!" to "this won't ever happen." This is an inevitable part of your development plan.
Crucial Conversations And Research before the Design Sprint
You'll want to have some crucial conversations before the design sprint. This is so you can understand what the design sprint can and cannot do for your team. You should also research other methods that will complement the design sprint.
You have to initiate important discussions before the Design Sprint to convince stakeholders about the Sprint and to coordinate parties to ensure that this works. The following is a checklist of conversational tasks that are practically guaranteeing a successful workshop. For certain items above, you will repeat your work when a specific time for the sprint is required. You should start at Day 1 and need these ideas to take place. They will probably change during the Sprint but that helps keep a clearer mind about a project.
Some of the things you'll want to discuss are:
What is our goal for this sprint?
Who is our target user?
What is the problem we're trying to solve?
What are our constraints?
How much time do we have?
Who will be on our team?
Once you have these conversations, you'll want to do some research. This includes understanding what design sprints are, how they work, and what they can do for your team. You should also research other methods that will complement the design sprint.
The room and materials for the design sprint
There are a few things you'll need to set up the room for the design sprint. This includes:
A whiteboard or wall to write on
Post-it notes
Markers
Sticky dots
You will also need materials for the prototypes. This includes:
Design Sprint Rooms are like incubators. You require controlled environments which are favorable for production. There's nothing to be heard outside. You should also warn those not completing the Sprint activities not to leave. It was an intensive four days and therefore any distraction — even a colleague who wants to talk to you for a little while — will never be good. Pick a quiet area at a place of work that's away from the massive pedestrian traffic if possible. Normally the walls of the rooms shouldn't contain much art.
Summary Report
Wooho! Congratulations! Congrats on completing your first Sprint! Give yourself an honest pat on the back, recognize how much effort you did...and you can expect some. In actuality sprints are only useful in their first iteration. You must summarize the information obtained and make decisions using the information obtained from the Sprint. This is where this report focuses. The report addresses both the Sprint Question and the Long-term goals. It will go out with every Sprinter. These items are important for your documents:
Design Sprint Needs Assessment and Selling It
Yeah thats right. Sales are difficult. Maybe you just can't find what you want to do, maybe the team doesn't want trying new methods. The fact is that gaining the support of Sprinters is vitally important before they start running them. If you do that, you'll constantly face skepticism and poor participation from your team. What is the best selling tool for designing sprints? It was a pleasure asking. Tell me the right method for getting the direct sales team to buy the product to potential clients.
Explaining The Design Sprint
All your friends have joined - congratulations! It is your first Sprint and step two is getting everyone in agreement. Do not assume that if someone came into your workshop then they already understood everything. Tell me the design sprints, their benefits and their use in helping the project go ahead. Please explain everything clearly. This story was written by Sprint creator: Sprint is an innovative and unique [four-day] process that answers key questions with prototyping.
Line Up Experts
Last step before the Sprint is checking that all our specialists have prepared themselves for day one. Send an immediate e-mail, phone or check if they've got good information about the space when they're outside the company. Make all the necessary arrangements and remain dedicated to each contact. Ensure you get someone to help with emergencies when it comes. When you meet an expert they promise to show themselves. In the same conversation you can arrange to replace you.
Facilitator's Mindset & Building Confidence
What are your chances of success? You should have an appropriate mindset. Fortunately you don't need perfect conditions to get started. All of us face life-threatening issues everyday. But a well-planned design sprint is the only way to achieve success. It's a good idea to be optimistic and to move. You will now have all the necessary skills to make your Sprint a successful project.
Basic sprint resources
Detailed instructions are provided in this book for every hour running your Sprint. Below is our basic DIY guide that includes daily checklists, videos and more.
Roles & Responsibilities in Design Sprints
Design sprints have several roles. List the important things to remember when selecting your dream team.